Damian "Rederik_Wood" Nelson is an amateur American voice actor and general creative hobbyist. He has been featured several times in the series as background voices, but most prominently for his roles as secondary characters including Terror's Greed, the Fralorn Monster, and most well known role as Jot the Dragon.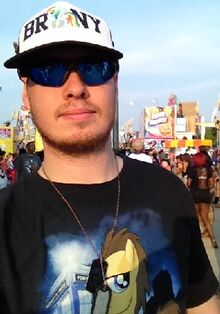 Ad blocker interference detected!
Wikia is a free-to-use site that makes money from advertising. We have a modified experience for viewers using ad blockers

Wikia is not accessible if you've made further modifications. Remove the custom ad blocker rule(s) and the page will load as expected.